Hidden Pond Productions, Inc. is a unique, independent, one-stop shop with expertise in music supervision, talent acquisition, music licensing, rights clearance of any kind, branding, research and consultation as well as custom music scoring, production and sound design.
We serve a diverse array of clients including Fortune 500 companies, brands and their agencies, TV broadcasters, filmmakers, publishers, merchandisers and producers of all kinds as well as songwriters, composers and musicians.  Please explore our site to find out how Hidden Pond Productions, Inc. can partner with you.
Latest News…
Hidden Pond Productions President Lisa Brigantino's song "I Gotta Find Me Somethin"" is used in the opening sequence of the new film "For the Love of George" starring Nadia Jordan, Rosanna Arquette, Tate Donovan and Kristen Johnston. The film was released on February 13th, 2018 and the soundtrack is now available here on iTunes.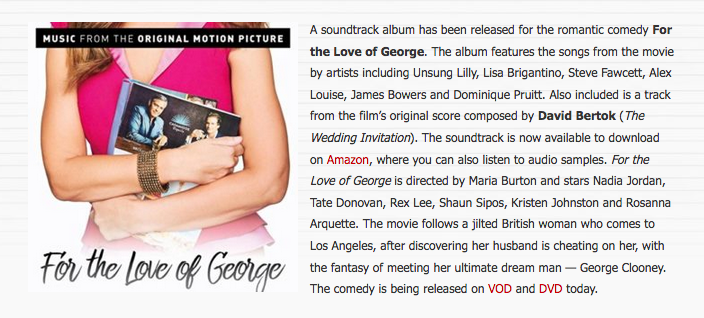 Hidden Pond Productions, Inc. is thrilled to partner once again with our client BMW of North America, providing music supervision services for a new BMW national TV ad campaign and delivering The Goo Goo Dolls and their song "So Alive."
"So Alive" by The Goo Goo Dolls for BMW national advertising campaign. from Hidden Pond Productions, Inc. on Vimeo.